Pogo Sticker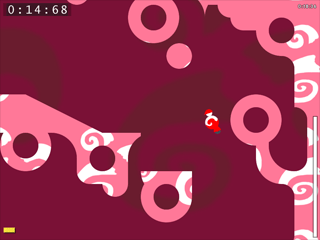 Pogo Sticker (2005)
Platforms: Windows, Mac OS X, Linux
Version: 1.0.3
Pogo Sticker contributed in the Assembly'2005 event and placed 3rd in the game development competition. It is designed and programmed by me, with most of level design and graphics coming from Sara Kapli, Antti Tiihonen and Joona Poikonen. Pogo Sticker also won the MindTrek 2005 casual game competition.

Download Windows installer
Note: You may have to use 'w' parameter to force the game to start in windowed mode.
Legacy downloads:
Download Mac OS X dmg (works only on old PowerPC Macs)
Download Linux .tar.gz package (Requires SDL and SDL_image; status unknown if the build still works or not)